MAXBOND® PVDF
OVERVIEW: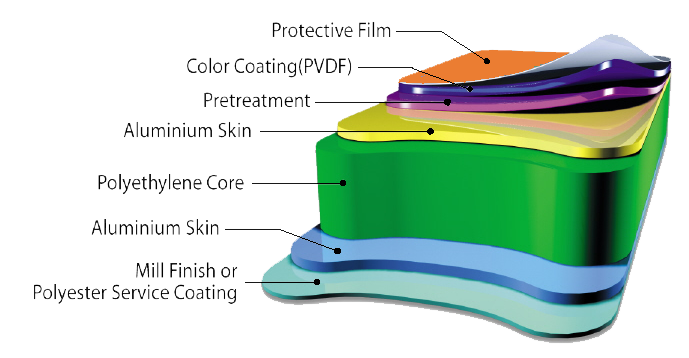 Maxbond Aluminium Composite Panel is an advanced building material that consists of two layers of aluminium sheets and sandwiches a core of non-toxic Low Density Polyethylene (LDPE).
Maxbond PVDF is the aluminium composite panel coated with Polyvinylidene Fluoride (PVDF) and suitable for the exterior facade to retain its shine and sheen for a lifetime. Due to its good weather resistance property, we provide 15 years warranty for the Maxbond PVDF panels.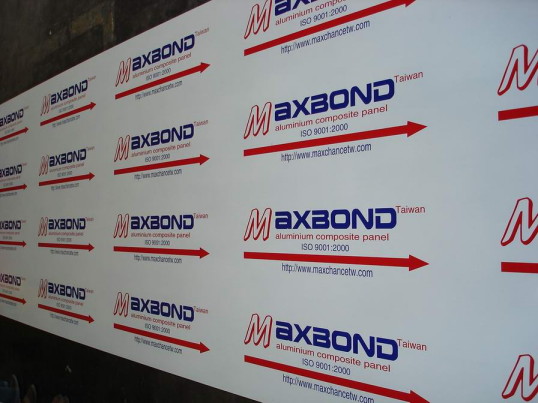 Maxbond PVDF is available in various colors and in different thicknesses to cater to the varying demand from the clients. A wide range of special finishes such as Mirror, Brushed Silver, Brushed Gold and a number of stone, marble, granite and wooden finishes make Maxbond PVDF the prime choice among the architects, interior designers and developers.
Maxbond PVDF product range:
Thickness: 3mm, 4mm, 5mm, 6mm
Standard Width: 1220mm, 1250mm
Aluminium Skin Thickness: mainly with 0.30mm, 0.40mm, 0.50mm
Colors: Colors